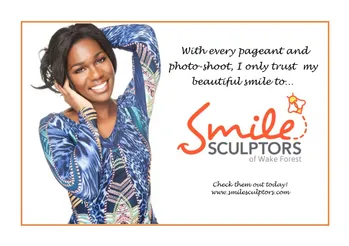 March 7, 2017 Kenneth H. - Good reception and very helpful service, excellent dental care and examination.
March 7, 2017 Marie H . - One of the friendliest practices I have been.  The hygienist is the best I have ever seen and Dr. Anderson is a very special lady.
February 11, 2017 Donald B. - I appreciate your throughtfulness in fitting me in at the last minute of a full day.  Everyone was kind and professional.  I will happily recommend you to everyone that I know!
August 20, 2016 Richard P. - Friendly, Courteous, Knowledgeable
February 15, 2016 Sharon C. - Very Friendly, Knowledgeable, Reasonable Prices
February 04, 2015 Tonya B. - Quick response and good atmosphere!
January 19, 2015 Gary R. -    It was my first visit but everyone was very nice and efficient. There was no pressure to have unnecessary work done.
December 30, 2014 Garrick J. -   Doc was the best dental experience I've encountered in my life!
October 06, 2014 Mary W. - Very friendly atmosphere
October 05, 2014 Danielle M. - Dr. Anderson takes time and special care of every patient no matter how small. My two year old absolutely loves her and the entire staff at Smile Sculptors!
September 09, 2014 John D. - You guys are awesome
August 21, 2014 Wilbur N. - Great Job on repairing my tooth!
August 06, 2014 Barbara M. - Excellent service
July 21, 2014 Irene W. - Love this office!!!
April 28, 2014 Tracy A . - Everything was wonderful from the facilities, to the staff, to the care!
March 13, 2014 Anonymous - Dr Anderson is very thorough!! She makes all the patients feel comfortable and delivers the highest quality of dentistry and service!!!!
March 06, 2014 Anonymous - Very personable, explanatory, friendly and professional.
January 25, 2014 Anonymous - Great Customer Service. Can be timelier if patient has an appointment though.
December 14, 2013 Kelly I. - Everyone there is so friendly, thorough, and knowledgeable. I feel very certain that they are among the very best at what they do!
November 26, 2013 Betsy M. - Dr Anderson and staff are very caring and put you at ease. Extremely knowledgeable I can't think of enough good thing to say. Awesome all around!
November 12, 2013 Timothy B. - Very nice staff!!
November 11, 2013 Anonymous - Friendly and knowledgeable staff!
November 02, 2013 Leslie W. - Compassionate, professional, clean environment, personable staff!
October 08, 2013 Kayla J. - Everyone is nice and friendly!
September 27, 2013 Doris M. - Wonderful experience! I've never had a dental office staff educate me about my teeth. I learned a lot!
September 08, 2013 Samuel K. - Great dentist, great facilities, a real win for patients.
August 27, 2013 Anonymous - Very nice environment, peaceful, and the staff is very nice. They know what they are talking about and the want to make your teeth healthy.
July 31, 2013 Barbara M . - She is an excellent dentist that provide excellent service to her patients and she cares about their dental needs.